Read Time:
11 Minute, 39 Second
TWO TEENAGERS COMMITTED A DOUBLE MURDER AND THEN WENT ON THE RUN
When news broke that Carl and Sarah Collier had been murdered by their granddaughter and her girlfriend, it rocked the small town of Fayetteville, Georgia. On the surface, it seemed as though Holly Harvey, 15, had murdered the only people in her life that had ever offered her a sense of stability. The brutality with which the murder took place was unthinkable. And while the media called her a "devil child" and "born evil", it could be argued that Holly never stood a chance at a happy life.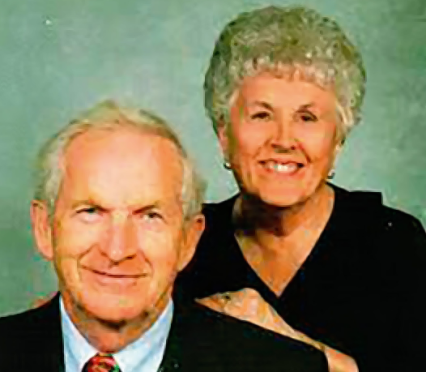 The Colliers were high-school sweethearts who married in 1949, Unable to have their own biological children, the couple adopted a boy, Kevin, in 1965, anda girl, Carla, in 1967. The family of four were described as hardworking, peaceful people, who were very involved in their local church. But by the time Carla was in high school, she had started to rebel against herreligious upbringing. She refused to attend church, argued with her parents, and had fallen into alcohol and drugs.
When she was 17, Carla dropped out of school and left her home town with her boyfriend, convicted criminal Gene Harvey. At the time, Gene was a wanted man, so Carla stole her brother Kevin's social security card and Gene assumed his identity. For the next four years, the couple moved around the country undetected. But Gene was a violent alcoholic who regularly abused Carla. in 1988, time ran out for Gene, and he was arrested. Carla discovered that she was pregnant the next day. With nowhere to go, Carla returned to her parents home and on23 March 1989, she gave birth to a daughter she named Holly. They lived with Carl and Sarah until Gene was released from prison. Carla then took her daughter and they started living as a family. But tragedy was about to strike. After a car accident, Gene was left paraplegic and his relationship with Carla was unable to survive the intense strain of such life-altering disabilities. Once again, Carla moved back in with her parents. Carl and Sarah apparently doted on their granddaughter and loved having her in their home, but much to their unhappiness, Carla was more interested in partying than being a mother. This meant that the job of raising Holly fell to them. Growing tired of the situation, her parents kicked Holly and her child out of their home. Carla and four-year-old Holly moved in with her brother Kevin, who attempted to instil some structure into Holly's life. But then Carla met and moved in with Scott Moore,so yet another new man and new home for Holly. Carla began working as a stripper and Holly would stay with her grandparents when she was working. Obsessed with the amount of money she was able to make in the sex trade, Carla began prostituting Holly when she was 12. By 2001, Carla, now heavily addicted to drugs, was sentenced to five months in jailand Holly went back to live with her uncle, Kevin. She began thriving until Carla was released. Sick of his sister's behaviour, Kevin kicked them out. Holly was once again collateral damage in her mother's life choices. In 2002, Carla was sent to prison again. This time, 13-year-old Holly stayed witha friend.
Sandra Ketchum, then 14, was also the product of a dysfunctional family. As a baby, she was often left starved and dirty. At 15 months old, her father Tim filed for custody from her abusive mother, which he won. But he was far from the perfect father and, like Holly, Sandra was moved around constantly Tim married several times, and his second wife physically abused Sandra so badly, she ran away trom home. But Tim's third wife Beth loved Sandra and Sandra loved her.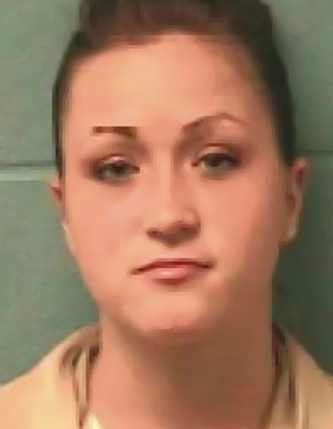 It seemed as if things might be turning around for her. However, when she started high school, she fell in with the wrong crowd and began abusing drugs. Beth and Tim sent her to rehab,a juvenile centre and finally moved town to get her a fresh start. It was in the new town that she met Holly, and the pair became fast friends. Eventually, they admitted to each other that they were gay, and it wasn't long before they became a couple romantically. They soon became the talk of the town and were subjected to vicious homophobic slurs from the community. Feeding off each other's trauma, coupled with the new abuse they were suffering together, they became outcasts. They would spend the days smoking drugs and writing love letters to each other. They cared for each other in a way no one else in their lives had. When Carla was released from prison, Holly once again went to live with her and Scott. Predictably, Carla was soon back behind bars for selling drugs, Scott kicked Holly out and she went to live with her grandparents. At Sarah and Carl's, Holly would live in the basement, which was more like a self-contained flat. However, her grandparents were pillars of the Conservative Baptist community and would not condone her relationship with Sandra. They asked Holly to stop taking drugs and listening to loud music — and not to see Sandra. But the girls were young and in love, and took to sneaking in and out of each others' homes. But the stress began to take itstoll on Holly, who started self-harming. The girls also began using meth and cocaine. Sarah and Carl contacted Sandra's step mother Beth to tell her that the girls were in a lesbian relationship. Beth was shocked and told Sandra she couldn't see Holly. Tensions in the Collier house reached boiling point, and one day, Holly smoked meth and ran away, returning four days later when she ran out of money. The Colliers took her to the police station and asked them to charge her as a runaway. They did. On the day of sentencing, she received three months' probation, then told her grandparents she would kill them.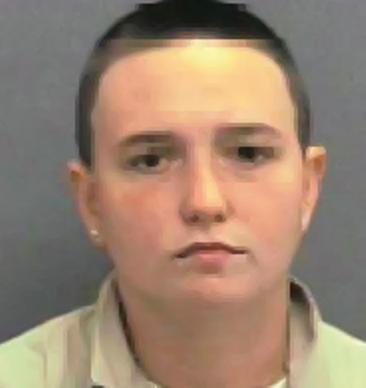 On 1 August 2004, at around 11pm, Sandra snuck into the basement at Holly's grandparents' house. The girls smoked weed for a while, then received a phone call from a drug dealer called Calvin Lawson. He picked them up and the three of them drove back to his apartment. The girls wanted to get some more weed, but were out of cash. Lawson agreed to supply the drugs in exchange for sex with Holly. He later admitted that he had laced the joint with crack cocaine before having sex with the 14-year old. At 5.30am, Lawson took the girls home, where they spent the next few hours listening to music and smoking. In the afternoon, they were feeling edgy and paranoid. Sandra suggested they steal Holly's grandparents' truck to get away for a while, to which Holly replied, "We'll have to kill them to do that". She would later testify that she didn't mean anything by her comment. But the plan was in motion.
Sandra called her friend Samantha asking for a gun, and saying that she, "Wanted to take care of business". She told Samantha she was scared she was going to go to jail for the rest of her life for murder, and Samantha told her not to do anything stupid. After failing to get a gun, Sandra suggested they use a knife to kill the Colliers. Holly retrieved a large carving knife from the kitchen. Handing it to Sandra, Holly later said that Sandra repeatedly stabbed a mattress to ensure the knife was sharp enough to kill. She also stabbed a framed painting of some puppies. Holly then wrote the words, "Keys, kill, money, jewellery", on her arm.
The girls knew that the Colliers would come downstairs to investigate if they smelled weed, so they smoked the rest of a joint. As predicted, the odour lured the grandparents down to the basement. Sandra hid under the bed, while Holly put the knife in her waistband. But instead of scolding her, Sarah and Carl were, in fact, just coming downstairs to look in acupboard for a suitcase. While Sarah stood a metre away from her granddaughter, Holly brandished the knife. As Sarah turned away in horror, Holly says she closed her eyes and stabbed her grandmother, in the back three times, Sarah screamed in agony. When Carl, 74, heard his wife scream, Holly opened her eyes and Carl lunged at her, punching her in the chin.
Despite their injuries, Carl and Sarah pinned Holly to the bed. Holly then stabbed Carl in the chest repeatedly and asked Sandra to come out from under the bed to help her. Leaving his bleeding wife, Carl managed to run out of the basement while Sandra screamed at Holly to give her the knife, telling Holly to "go get him". She said, "He's going to call the police'. Handing Sandy the knife, Holly ran upstairs after her grandfather, ripping a phone from his hand. Carl had grabbed a knife, but Holly was able to wrestle it from him and was soon joined by Sandra. Carl threw a coflee cup at them, but missed. Holly again closed her eyes and began frantically stabbing Carl as he fought back. The fatal wound pierced his heart. Holly watched her grandfather stagger around the kitchen until he finally fell to the floor. The girls then went back down to the basement to find Sarah lying face-up. Holly had stabbed Sarah in the head, neck, chest and arms. Sarah was still alive,and Sandra told Holly that she "had to finish her". Holly delivered the fatal blow. Both Carl and Sarah were now dead.
Now, the pair packed a change of clothes, took Carl's mobile phone and the murder weapons, stole some jewellery and jumped in Carl's truck. With no plan, they knew they needed to shower and change and went to their friend Sarah's house, where they told her what they had done. She refused to let them inside, but she did give thema wet towel. The girls told Sarah to watch the news later and the killing would be on TV. When Sarah's mother arrived home, she told her about what had happened and they called the police. But Sarah did not know the names or address of the Colliers. Police asked her to call Holly and tell her there had been nothing on TV about the killings and enquire what her grandparents' names were.The ruse worked.Arriving at the Colliers' home, officers were met with a gruesome scene. Carl was in the kitchen, on his stomach. He had eight stab wounds to face, head and neck, and nine to the back. Sarah had been stabbed repeatedly in the heart, face, head, neck, chest and abdomen, atotal of 24 times. It was overkill. As officers searched the Collier home, they discovered a poem by Holly describing her severe depression. One line read, , "All l wan to do is kill". On her mirror, there were pictures of her smiling at the beach. Investigators believed the girls had fled to the coast —they were right. After four hours of driving, the girls ran out of petrol at Tybee Island, Georgia. They went to the beach where they met a couple of boys. They asked them if they knew where they could sell some jewellery and if they could spend the night at their house. The family had just moved to the area, but their mum allowed them to help the girls for one night.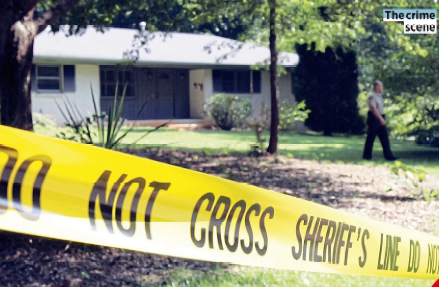 Meanwhile, US Marshalls were called in and tracked Carl's phone to Tybee Island. At 9 am, they located the truck. Inside, they found the bloody clothes and murder weapons. As soon as Carl's mobile phone was switched on again, the game was up.A total of 25 officers descended on the home and arrested the girls. Both were armed with knives they had stolen from the boy'shouse. Investigators believe the girls planned to rob and kill the family. Under interview, Sandra was cooperative and provideda full confession. Holly, however, said nothing at all.She was reported in the media as a cold-hearted manipulator who had trapped Sandra into murder, with Sandra only joining in because she loved her. After they were indicted, —it was determined they would be tried as adults, but the death penalty was removed as a sentencing : option. But there was to be no trial,as on 14 April 2005, both the girls took plea deals. Holly was sentencetdo to two life terms to be served concurrently with parole eligible after 14 years. A more lenient sentence was recommended for Sandra, as she had been fully cooperative with authorities. Ather sentencing, Holly was asked by the judge if she wanted to kill her grandparents. She replied, Yes'. When asked why, she said, "Only the family knows my grandmother used to scream at me and tell me all kinds of things. She used to tell me that the only reason I lived there was so that I didnot go to the department of family and children services. When I was ten, she used to call me a slut. And my grandfather, he hit me." She said she killed them for Sandra, so, "We could be together, so we could leave". Later, she told her attorney that, after she stabbed her grandmother the first time, a force took hold ofher.
In an interview from prison in November 2005, Sandra said that she would always love Holly and that the pair wrote each other letters, but that she had to let her go romantically because, "She's just not right in the head". Sandy, now 35, was denied parole in 2019. Holly, now 34, will be eligible for parole in 2025.