Read Time:
12 Minute, 14 Second
ANTHONY FLETCHER was having a hard time. A 33-year-old former Grenadier Guardsman, he was finding work difficult to get as a Wimbledon building contractor. The morning of Thursday, June 29th, 1967, found him unemployed. But at least the sun was shining as he walked down London's Knightsbridge High Street. Another man, also in his early 30s and also under pressure, was in Knightsbridge that morning. He had armed robbery on his mind. Entering the National Provincial bank in Pont Street, Chelsea, he pushed a brown paper bag across the counter. The cashier, Alan Bull, read the note pinned to the bag. It told him this was a raid and he was not to raise the alarm. Slowly, the cashier began to fill the bag with bundles of 10-shilling notes.
Then he tried to grab the robber by his arm. Seeing this, another bank clerk, Miss Bridget Kearns, shouted: "It's a raid!" The raider ran for the door, £130 richer but leaving the bag which Bull had snatched from him. Three of the bank's staff, John Morris, 33, Derek Baker, 26, and John Pollard, 28, vaulted the counter and gave chase, followed by Robert Scott, 20, and 19-year-old Terry Martin-Young.
The clerks pursued the man down the street and, as he drew level with the rear entrance of the Cadogan Hotel, he turned and fired at them. The bullet passed through Morris's shoulder and nicked Baker's neck. The chase continued down Pavilion Road, heading for Cadogan Gate, and at this point the pursuers were joined by Anthony Fletcher. Unaware that two of the bank clerks had been shot, he shouted, "It's only a starting-pistol!" Then, as the fugitive turned into a blind alley off Cadogan Square, Fletcher told Scott and Martin-Young: "We've got him caught – go and phone the police." Martin-Young went to telephone and Fletcher approached the cornered man, telling him to drop his gun. But the bank raider had other ideas. A shot rang out and Fletcher crumpled to the ground. Mortally wounded in the chest, he died within minutes. Scott heard the shot and he was later to say: "I saw a man come round the corner with a gun in his hand and I thought, well, that's it!" The gunman disappeared, police swiftly blanketed the area and that night the addresses of numerous suspects were raided. None of the men brought in for questioning knew anything of the bank robbery, however, and the absence of a get-away car suggested that the crime was the work of a loner.
The victim had left a widow and three young children, and the verdict at his inquest was murder by a person unknown. In the following year Anthony Fletcher was posthumously awarded the George Medal, the nation's highest honour for civilian bravery. Meanwhile Scotland Yard's file on the murder remained open, but years passed with no developments and it was reluctantly believed that the killer would never be found. It was later to transpire, however, that Anthony Fletcher's slayer had escaped to the United States within weeks of the killing. He was Arthur Jackson and as a young man in the 1950s he had served in the US Army. Then in 1955 he had been diagnosed as a psychopath obsessed by imaginary people, and it subsequently emerged that he had been a paranoid schizophrenic from the age of 16.
In 1981 he began stalking the Hollywood actress Theresa Saldana, who appeared with Robert De Niro in Raging Bull. Convinced that his was a "divine mission" the stalker stabbed her 10 times in the back outside her Sunset Boulevard apartment. The actress was near to death, stabbed repeatedly through her hands, arms and chest and needing a four-hour operation to repair a punctured lung. It was then that Arthur Jackson was swiftly arrested, found to be legally sane and sentenced to 15 years for the film star's attempted murder. At his trial it was stated that he had been born in Scotland in 1936, had become fascinated by the occult when he was 12, and had first emigrated to the United States in the early 1950s.
Deemed too dangerous to be allowed to mix with other prisoners, he was allotted a cell to himself. When he spoke of killing a man "years ago," this was dismissed as the raving of a madman. But then he began giving specific details of a murder in London, and in 1987 the information was passed to Scotland Yard, where the file on the killing of Anthony Fletcher 20 years earlier still remained open. Jackson's claims were first taken seriously in 1989. His fingerprints were sent to Scotland Yard and they were found to match those lifted from the Pont Street bank counter and the bag used in the raid. The suspect's extradition was expected in 1993 when he became eligible for parole. Seeking re-election, however, the governor of California blocked Jackson's parole and hence his extradition. The suspect would first have to serve his US jail sentence in full.
Jackson was finally extradited to the United Kingdom in June 1996. Detectives interviewing him in London found that he showed no remorse for the death of Anthony Fletcher. He said he had felt pity for his victim only in the split-second before he shot him, when he saw Fletcher's realisation of his fate in his eyes. But Fletcher had been in his way and "had to go." Told that the victim had left a widow and young children, Jackson replied: "That's the way it goes sometimes. Life's tough." A psychiatrist who interviewed the 61-year-old prisoner found him to be totally insane, the most disturbed man he had ever examined. At the Old Bailey in January 1997 Arthur Jackson denied murder but admitted the manslaughter of Anthony Fletcher, pleading diminished responsibility. His plea was accepted, Mr. Justice Potts sentencing him to life imprisonment. Jackson died in prison in 2004 at the age of 69. Anthony Fletcher was the first person described by the press as a "have-a-go" hero, but he was not the first man to die in such a tragic way. In l947 Alec de Antiquis was shot down in London's West End and three years later another man died in a Bristol street…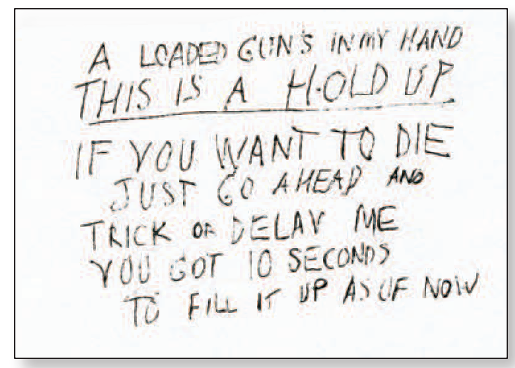 Shortly after noon on March 13th, 1950, the conductor on a bus travelling from Avonmouth to Bristol city centre was disconcerted when two men jumped aboard at the White Tree stop and did not pay. When he called to them as they went upstairs they said they would pay later. Their accents suggested they were foreigners and the conductor thought that perhaps they did not understand English customs. He was still wondering what to do about them when a crowd surrounded the bus, banging on the windows and saying that two bank-robbers were on board. The two men came downstairs and jumped off, one of them firing a gun into the air to part the crowd which set off in pursuit. Two policemen joined the chase, blowing their whistles, and the pursuers also included the bus driver and conductor and 29-year-old Robert Taylor, a jujitsu enthusiast employed by the Bristol Evening World as an advertisement sales representative. Taylor caught the man with the gun but, as they struggled, the weapon went off and Taylor was shot in the head. He was rushed to the Bristol Royal Infirmary, where he died shortly afterwards.
Another of the pursuers was severely beaten when he tried to tackle the gunman's companion. Meanwhile police patrols in the area had been alerted, and as the pair approached Redland Green they were ambushed in Cossins Road by six unarmed officers from three patrol cars. One of the policemen rugby-tackled the gunman to the ground. Neither of the arrested men would speak, but it was learned that they were both 23-year-old Poles, Roman Redel and Zwigniew Gower,who lodged with a Chinese family in Bristol's St. Pauls district. Further investigation revealed that at 17, Gower had been a member of a Polish corps fighting in Italy. He had deserted in 1947, fleeing to England where he met Redel, another Polish Army deserter, when they both got work as labourers at Avonmouth docks. Then in early March they left their jobs, apparently with no means of support.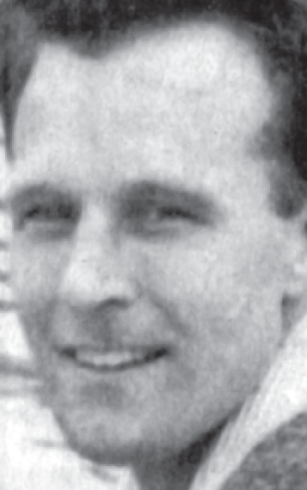 They still refused to talk to the police after nearly a month in custody, and on April 5th they were committed for trial at Bristol Assizes. Their defence lawyers argued, however, that local sympathy for Robert Taylor would prevent their receiving a fair trial in the city, and in May they appeared before Mr. Justice Oliver at Wiltshire Assizes in Salisbury. Both pleaded not guilty to the charge of Robert Taylor's murder. It was Redel who had the gun and he claimed it had discharged accidentally, Gower maintaining that he did not know Redel would use the weapon. For the Crown, Mr. Geoffrey Roberts KC told the jury that in law all those who were party to a robbery which resulted in a death, even accidentally, were guilty of murder.
Defending Redel, Mr. Ewan Montagu KC said that both men admitted robbery but their preparations for it had been so amateurish that they could not be described as real criminals. Claiming that Redel had not deliberately shot Robert Taylor, the defence counsel went on to show the jury how the gun had discharged during the struggle. With the help of an assistant he demonstrated that the weapon had fired while Redel was being held in an "arm-breaking hold." He then suggested that Redel's finger had been pushed against the trigger as Robert Taylor tried to grab the gun. For Gower, Mr. C.F. Ingle KC said that after quitting their jobs at Avonmouth the pair had gone to study the Lloyds Bank branch at North View, Bristol, and to plan their escape route. As neither of them owned a car they planned to steal one, but then Redel said that would be too difficult. So the day before the robbery they decided to steal a motorcycle instead. But on the eve of the raid they got so drunk that they were still intoxicated the following morning. They then abandoned the idea of taking a motorbike and decided instead to catch a bus. To disguise themselves Redel had worn glasses and a cap, and Gower had bizarrely donned a French beret and a pair of First World War airman's goggles.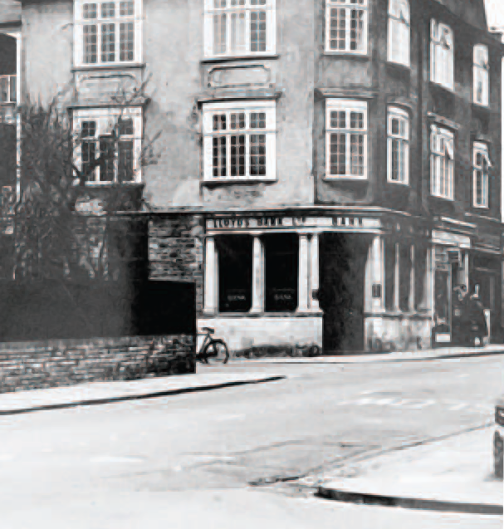 They were still obviously drunk, Mr. Ingle told the court, when they entered the small North View branch of Lloyds Bank, which was staffed by two men – a cashier and a retired policeman who was the bank's guard. Redel staggered to the counter and announced that this was a hold-up. When the guard tried to talk some sense into the robbers he was ordered to stand back. Ushering the two bank-staff into the manager's office at gunpoint, Redel told Gower to take as much money as he could get. Gower climbed over the counter and took £28 from the till.
As the raiders left the bank a bus stopped nearby. They boarded it…but it was going in the wrong direction. It took them back to the bank, where the bank guard ran into the road, stopped the bus and told the driver he had bandits on board. Mr. Ingle told the jury that he had described the raid in some detail to show that although Gower admitted armed robbery, "murder was the last thing on his mind. My case is that Gower is not guilty of any crime you are trying here because he was not acting with Redel in common design to resist arrest." Submitting that Redel was guilty only of manslaughter, Mr. Montagu said that if the gunman had been a cold-blooded killer he could and would have shot at his pursuers. Instead he had shot only to scare the crowd which had surrounded the bus. Mr. Montagu then asked Redel: "Did you intend to shoot anyone with the revolver or at any time fire it?" "No," Redel replied. "Why did you load it?" "Because anyone I pointed it at could see it was loaded," said Redel, adding that he did not see Robert Taylor until his arm was grabbed. "What did you intend to do with the gun?" "Stop him." "Did you intend to fire it at him?" "No." "When you pulled the revolver out of your pocket, where was your finger?" "On the trigger," Redel replied, saying that his struggle with the victim had lasted about five or six seconds. Cross-examined by Mr. Ingle, Redel said he'd had no agreement with Gower about what to do in the event of trouble.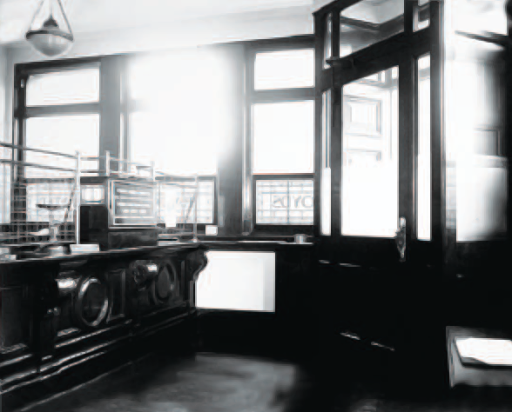 After an hour's retirement the jury returned to find both Poles guilty of murder. They recommended mercy in the case of Gower who had been some 75 yards away from Redel when the fatal shot was fired. As both men were sentenced to death, a 17-year-old girl in the court's public gallery became distressed and was led away by a policewoman. It emerged that the girl had recently become Redel's wife. Just as the trial had been moved from Bristol to Salisbury because of public sympathy for the victim, so was the prisoners' execution moved from Bristol to Winchester because of sympathy for Gower. The pair were duly hanged by Albert Pierrepoint on July 7th, 1950, after a momentary delay. This arose when one of Pierrepoint's assistants was striving to strap Redel's ankles. The strap seemed too short. "Do your job properly!" said Redel. Seconds later both men were dead.
Like Anthony Fletcher, Robert Taylor was posthumously awarded the George Medal. A bachelor, he had served in the forces in North Africa, Sicily and Italy during the war, and he was said by his parents to have had a strong sense of justice: he could not stand by and let two men rob a bank and get away with it.