Read Time:
2 Minute, 52 Second
When she was born on 21 April 1926, in Bruton Street, London, nobody could have foreseen that the first child of the Duke and Duchess of York would become our longestreigning monarch. Christened Elizabeth Alexandra Mary on 29 May in the private chapel at Buckingham Palace, she took her first name from her mother and middle names from her grandmother and her great-grandmother, Queens Mary and Alexandra. For the first ten years of her life Princess Elizabeth of York remained third in line to the throne, enjoying a carefree childhood that her royal parents endeavoured to keep as normal as possible. The Princess spent her first year at White Lodge in Richmond Park. After that, she and her parents moved to a five-storey townhouse in Piccadilly, overlooking Green Park.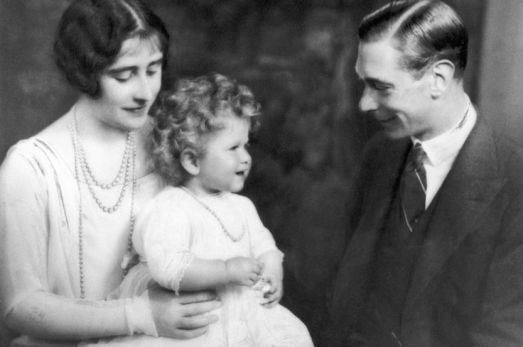 Charged with the earliest care of the little Princess was royal nanny Clara Knight, looking after the nine-month-old Elizabeth when her parents left to embark on a six-month tour of Australia and New Zealand.
A letter written by Clara at the time reassured the royal parents that their daughter was thriving. "If Mummy looks into my wide open mouth with a little magnifying glass she will see my two teeth. Elizabeth is quite well and happy," she wrote in the charming note, dated 8 March 1927. The young Princess grew up with a sense of duty, instilled early by her nanny, who ran everything to a strict schedule. Then, under the instruction of her grandmother Queen Mary, she was taught to wave and smile – and not fidget – in public.
HAPPY CHILDHOOD
Despite this, Elizabeth's father the Duke was determined not to replicate his own austere and unhappy childhood for his beloved daughters. The Duchess had fond memories of her own childhood in Scotland and wanted Elizabeth and her sister Princess Margaret Rose, who was born there in 1930, to have as normal an upbringing as possible. She and the Duke, who often referred to his family as "we four", played with their young daughters, read to them, bathed them and took them for walks in public parks. The family spent Christmas at Sandringham, Easter at Windsor and holidayed at the Balmoral Estate during the summer, where the Princesses learnt to stalk and shoot deer. Weekends were spent at Royal Lodge in Windsor Great Park, where they loved to play in the garden with their many pets.
When Elizabeth was six years old, her parents took over Royal Lodge as their country home. In its grounds, Elizabeth and Margaret played in Y Buthyn Bach (The Little House), a charming replica of a Welsh thatched cottage presented to Elizabeth by the people of Wales for her sixth birthday. The Princesses were educated at home by their governess Marion Crawford – known as Crawfie – who described Elizabeth as a jolly, intelligent, sensible and tidy little girl with a passion for horses and dogs.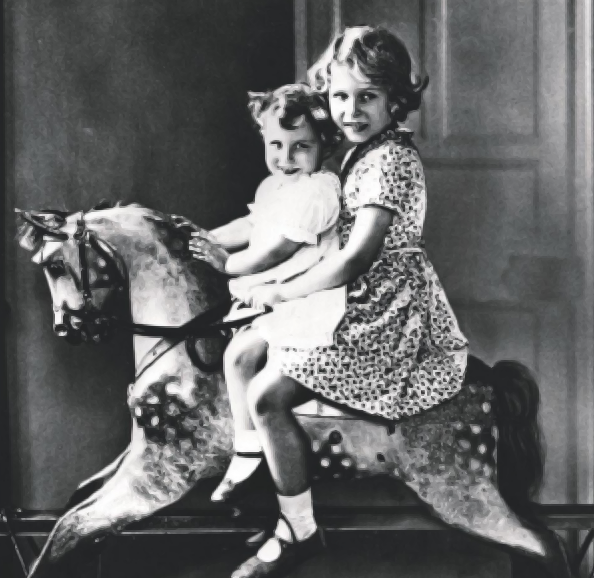 Elizabeth was a favourite of her grandfather George V, who nicknamed her Lilibet and would spend hours playing with her. It was he who introduced her to his passion for racing and, on her fourth birthday, presented her with her first pony.