Read Time:
12 Minute, 18 Second
A phone call from a "Mr. Farnsworth" to a hardware shop in Slough asked for 56lbs of nails to be delivered to two desolate cottages on the edge of Windsor Forest. What followed was either self-defence, an amazing coincidence, or a terrible premeditated murder…
ROBERT RENACRE locked up his hardware shop in Slough town centre and drove eight miles to Ascot police station, a woodland route that took him through Windsor Great Park. He was mystified. Patrick Jackson, one of his most reliable drivers, had failed to return after delivering a batch of orders. This was particularly strange as Renacre himself had seen Jackson's van parked outside a pair of derelict cottages in Winkfield – a village on the edge of Windsor Forest between Slough and Ascot – earlier that evening.
He arrived at the police station to find that he was not the only one concerned. Patrick's wife was explaining to the desk sergeant that her husband, a part-time fireman, had not come home to lunch and was now overdue for supper. At 7.40 p.m. constables Robert Watchorn and Keith Greenway drove to the derelict Holly Cottages with the couple. It was Monday, November 8th, 1971, and a winter wind zipped down the quiet forest road.
As they rounded the corner, they saw Jackson's van still parked on the grass verge and black smoke belching from the building. The garden gate was ajar and one of the front doors was open. Flames were leaping from the roof as Constable Watchorn entered the hall and front room, coughing and gagging in the foul-smelling, rubbery fumes. Although the ceiling and staircase were alight, he groped upstairs and crawled along the landing on all fours. The heat was intense and he shielded his face with his hands and arms. Three walls in the room ahead of him were ablaze and he was crouching against the fourth when he saw them: toenails, shins and ankles bound with wire. Then, through smoke and stinging eyes, he saw the rest of the body – or what was left of it – encased in a metal frame. By now the ceiling was beginning to creak, so he crawled back downstairs to tell Greenway they would need CID as well as the fire brigade.
Ten minutes later, firemen brought out the blackened corpse in a salvage sheet and it was taken to nearby Bracknell mortuary to await eminent Home Office pathologist Dr. Arthur Keith Mant. Before carrying out the post-mortem, Dr. Mant drove to Holly Cottages to examine the crime scene by torchlight – the only light available that night – and found the walls and floor heavily splashed with blood. A lump of hair and scalp was glued in gore six feet up one of the walls. He determined that the fire had been burning slowly for some time.
The body, he reported, was severely burned and carbonised. Incineration had detached or completely destroyed parts of the skull, arms, legs, foot, and ribs and many of the internal organs had melted, haemorrhaged or coagulated in the heat. He identified the wire as clothesline. Forensic examination of the skull at Guy's Hospital in London revealed fractures to its base, but Dr. Mant could not say whether these were caused by blows from a weapon like a hammer or by intense heat.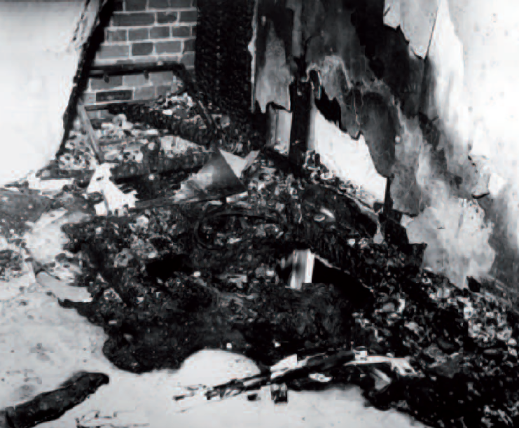 By now CID from Bracknell, Slough and Windsor had joined the Ascot officers. Holly Cottages had been empty for about two years and local police regularly kept an eye on them because it was relatively easy for children or intruders to get inside through a downstairs rear window or a side door.
The investigation moved swiftly, and by 8.40 p.m. that same Monday evening police were rapping on the door of a bedsit belonging to 39-year-old self-employed builder Ronald Hearne. The officers said they were inquiring about a Mr. Jackson who had gone missing in the Ascot area. They believed Hearne knew him well and might be able to help. Hearne was in bed with blankets pulled up over his face so only his eyes and hair showed. He said he had a slipped disc and had been in bed all day. Eventually, he dragged on his dressing-gown, saying Jackson was his brotherin- law.
"Is it true you were having an affair with Mrs. Jackson?" asked one of the officers. "I did have an affair," he said, "but it finished two years ago." "So what are your feelings towards Mr. Jackson?" "We made it up and shook hands when the affair ended," said Hearne. Noticing that Hearne had scratches on his face and arms, they asked him where he had got them. "An old stray dog jumped up at me last night. It sits out the back and I went to the fridge to get it some meat." "Surely if a dog jumped up at you, you'd have protected your face with your hands. Yet they're not marked at all," said one of the officers. "It all happened so quickly," said Hearne, still groaning and rubbing his back. "When did you last use your car?" "Last Tuesday," said Hearne. "Has anyone else used it since last Tuesday?" "No." "So how do you account for the engine being hot?" "Oh, I thought you meant where was the car last Tuesday," said Hearne, feigning confusion.
By now the officers were clearly suspicious and began to examine items of Hearne's clothing. They found a parka jacket and shoes, both of which were damp. They also bagged up other shoes, sweaters and a shirt.
Hearne was taken to Bracknell police station where Detective Chief Inspector Peter East interviewed him. He admitted that he had spoken to Mrs. Jackson that evening when she rang him to say her husband had not come home from work, but he denied using the name "Farnsworth" to order 56lb of nails from Renacre's hardware shop to lure him to the cottages. He also denied telling her that her husband's car had been found abandoned in Ascot and said he had not been to the Winkfield area for about two weeks. He repeated that apart from a row at the Mars factory in Slough a while ago when Jackson had seen him talking to his wife, the two men avoided each other. "You found Mrs. Jackson attractive?" asked East. "Yes." "So you were upset about her taking an injunction out to stop you pestering her?" "That was for his benefit. To make it look as if she no longer wanted me." At this point, Hearne buried his head in his hands and became incoherent and silent by turns. He said his wife and son were both religious and that his son had come to work as a builder with him. "This will kill him. He looks up to me. He's a good boy…How do you keep your mind together? Bloody mad, wasn't it? What can I do with my mind when it goes haywire? I used to take my kids to Sunday school. I wanted to bring a Bible in with me. If I hit him, does it matter? Does it matter?"
By now, Hearne was delirious and kept repeating that Jackson had been ranting and raving about killing his filthy whore of a wife. Sweating profusely, he said Jackson had waved a square hammer at him. The next thing he remembered was Jackson lying on the ground. "Then I went for a walk in the sun. I threw the hammer out of the car window." Officers took Hearne to Winkfield to see if they could locate the hammer, but it was never traced.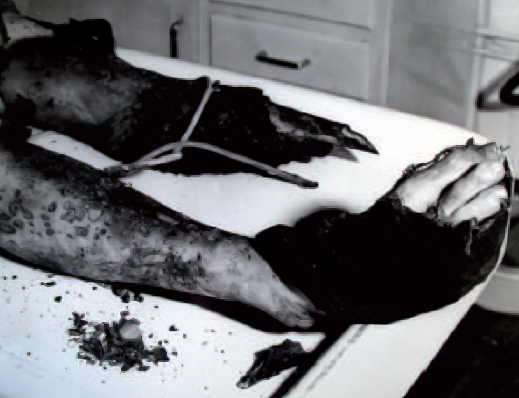 A lump of bloodstained concrete had already been found inside the door of the cottages and it was thought that this might have been the murder weapon. That afternoon, detectives found a piece of paper in Hearne's flat bearing Biblical references and the name Farnsworth printed in blue biro. The following day, after being charged with murder, Hearne asked to visit Holly Cottages. "I've been thinking…I wonder if it would help my memory if I went to the cottages. I don't want to go because of the awful thing that happened, but if I go back again it might help me as well as you," he said. Accompanied by the inspector and two officers, he stood quietly in the doorway, staring round. The blood on the walls showed clearly in the daylight. "He was standing there," said Hearne. "Like this?" asked Inspector East, pretending to be Jackson swinging a hammer in his hand. "I must have gone bloody berserk," he said quietly. "How could I do such a thing? Can we get out of this place?" Back at the police station, Hearne admitted having sex with Mrs. Jackson at her home the previous Tuesday while her husband was on nights. "Did you try and see her last Thursday or Friday?" asked East. "No. I rang her." "Did you order some nails from Renacre's?" "I can't say," replied Hearne. "You did phone them," insisted East. "You ordered nails." "I don't know," said Hearne. "What did you talk about when you rang her on Sunday?" "I'd bought her a gold locket and she was worried about it and said she'd leave it outside the door as Patrick would know it was from me." "Did you go into the house?" "She didn't want me to." "Her husband was suspicious?" "No. He just knew." "If you didn't ring Renacre's, how did you know Patrick Jackson would be at Holly Cottages?" "Because I saw his van outside."
The police were convinced Hearne had premeditatedly lured Jackson to the cottages and planned to murder him on the Saturday. Several witnesses had seen his car in Winkfield on Saturday and Monday parked some distance from Holly Cottages, as if to conceal it. They also recovered from his flat a collection of dry-cleaning tickets, suggesting he was trying to get rid of bloodstains. Some of his other clothes were wet, indicating he had tried to clean them himself.
While Hearne endured further questioning, his alleged victim was being honoured by colleagues in a funeral cortege that paid tribute to "an exceptional fireman." This was indeed a fireman's funeral. A Union Jack draped the coffin on which lay Jackson's helmet and belt. The coffin was borne in the procession on a turntable ladder followed by 12 private and fire service vehicles. Heading the mourners were Mrs. Jackson and her two children. Flanking the coffin en route to St. Anthony's Church, Slough, were six colleagues from Sub-Officer Jackson's "Blue" watch. The station's alarm bells rang out in a final 30-second tribute. Ronald Hearne, a Mormon elder and fatherof- three, appeared at Reading Crown Court in March 1972 before Mr. Justice Thesiger, charged with the murder of Patrick Jackson. He pleaded not guilty on grounds of self-defence.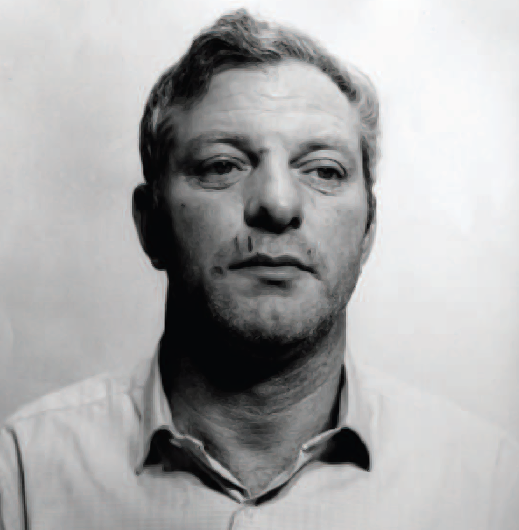 Mr. Ian Percival QC, prosecuting, said that Jackson had been lured to his death on a "fool's errand." Robert Renacre had received the order for nails from "Farnsworth" on the Saturday morning, asking for them to be delivered on Monday. "Farnsworth" rang back on Monday and Patrick Jackson drove to Holly Cottages, but there was no one there and he left, with the nails, after ringing the shop. His shift ended at 2.30 p.m., so he returned to the cottages to try and re-deliver the nails.
The court heard that Hearne and Mrs. Jackson had been lovers for six years and had lived together on two occasions. She had been cited in his divorce from his wife in 1970. She received many presents from him, and when the affair broke up he tried to force his attentions on her.
She said that although they had had sex less than a week before her husband's death, she had made it clear the relationship was over. A year previously Hearne had come to her house one night and opened a window. When she went downstairs to see what was happening, she claimed, he grabbed her by the throat and dragged her into the kitchen. He released her only when the phone rang. Hearne denied the event or that he wished her husband dead.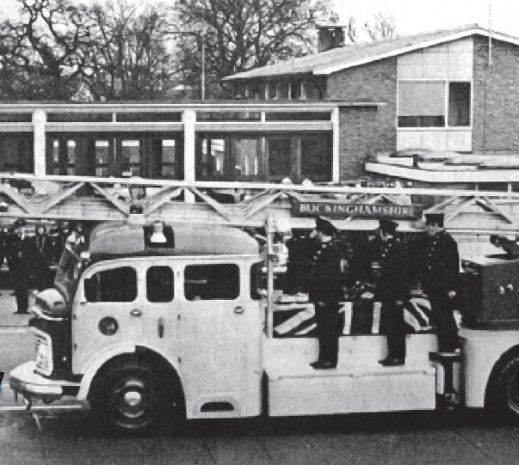 Despite a number of witnesses saying they had seen Hearne's car in Winkfield in the morning, lunchtime and evening of the day of the murder, Hearne maintained he had received a telephone call at his flat between nine and 10 a.m. from a man called "Farnsworth" who asked him to look at two cottages near Bracknell. He said he was shocked to find his brother-in-law waiting at Holly Cottages. "He was swinging a hammer in his hand. He was shouting and raving about what he was going to do to her. I tried to get the hammer off him. That's all I know. The next thing I remember is being in bed. It was still light."
One juror was dismissed during the trial for trying to pass Christian literature to Hearne and the number of jurors fell to 11. The juror later apologised to the court and said he was concerned for the defendant's soul. The trial lasted a week and the jury took three hours to decide that Ronald Hearne was guilty of murder. Addressing the court, Judge Thesiger said: "In my view this was premeditated murder and it was done for the sake of making somebody a widow. I think the accused took great trouble to plan and cover up his tracks." He added that if capital punishment had still been in force, he would have recommended that Hearne should hang. In passing sentence, he said Hearne would remain in prison for at least 15 years. "This has been one of the most interesting cases involving circumstantial evidence that I have come across," he said.